Watch: Lauren Beukes and Joey Hi-Fi Talk Survivor's Club at New York Comic Con
Great news for Lauren Beukes fans:
As of today, the first two titles of her new comic series Survivor's Club, created with Dale Halvorsen (Joey Hi-Fi) and Ryan Kelly and published by Vertigo, are available for purchase.
The Survivor's Club series picks up where various 1980s horror films ended. It's the story of six people who survived terrible things as children – from being possessed by a poltergeist to having a killer doll – who meet on the internet, drawn together by the horrors they experienced in 1987 when a rash of occult events occurred around the world – with fatal results. Now, there are indications that it may be happening all over again. Is it possible that these six aren't just survivors – but were chosen for their fates?
Beukes was in the US last month where she attended New York Comic Con with Joey Hi-Fi. ComicBook.com caught up with them there to find out more about their project.
"What we wanted to do is we wanted to pull the rug out from under your feet, and you look down and you realise that the rug is made of human hair and flesh and those aren't your feet … " Beukes says.
Both Beukes and Joey Hi-Fi, who designs all her incredible book covers, are avid horror fans and kids of the '80s. He says: "Horror hit some kind of peak in the 80s, so it's really fun source material to draw on. Everyone thinks they know those stories, it's almost like our generation's fairy tales, so it's really fun to play with what people expect to happen vs what happens in Survivor's Club."
Watch the interview for more on this exciting project: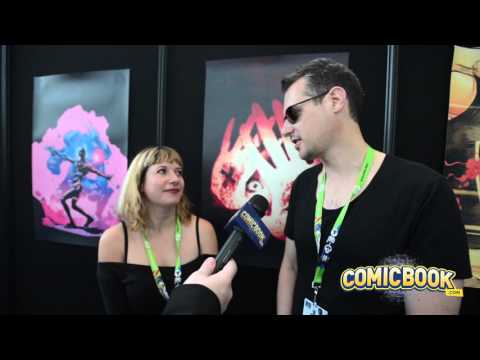 Survivor's Club #1 and Survivor's Club #2 are available now, digital and hard copy, with the next comic due at the start of each month.
This is not the first time this dynamic duo created a comic book together. Find out more about their first project:
Book details