Lauren Beukes Celebrates World Literacy Day on the Afternoon Express with Angela Makholwa
Last week Lauren Beukes, who has just been awarded the 2015 Mbokodo Award for Creative Writing, celebrated World Literacy Day on 8 September by visiting the Afternoon Express loft, along with crime fiction author Angela Makholwa.
During the interview Beukes tells Bonnie Mbuli more about her writing journey, including her multiple award-winning novels, which have been translated in more than 20 languages, and recent comic books. She shares where her inspiration comes from, why she writes crime stories and why she doesn't believe the old adage "write what you know". When asked what her advice would be for aspiring authors, Beukes says:
First of all you have to make the time. A lot of people say 'oh, I don't have the time', but I know an author who wrote her book in half an hour during her lunch break on her laptop every day. I wrote Zoo City when I had a three-month-old baby daughter and a full-time day job. You have to make the time.

And the other thing is to finish the book. It's very easy to just second guess yourself a lot, and wheel spin, but get to the end. A first draft is supposed to be a hot mess, but the thing about a hot mess is you can see the shape of things and you can see how to fix it.
The interview starts at 16:09, but Beukes also joins in the conversation towards the end to discuss all things related to books. Watch the video: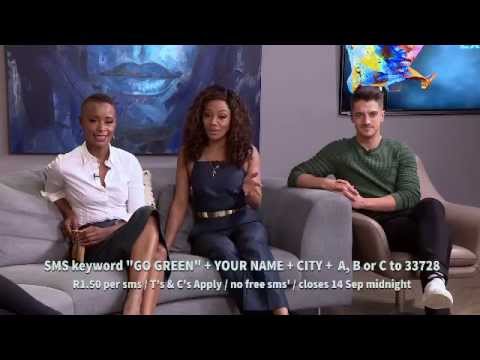 Book details