Video: Lauren Beukes Introduces French Readers to Her Characters in Les Monstres
Earlier this year, Lauren Beukes revealed the French cover of Broken Monsters, translated by Laurent Philibert-Caillat and published by Presses de la Cité as Les Monstres.

Place des éditeurs shared a video on their YouTube channel in which Beukes introduces French readers to Les Monstres. She speaks about the characters in the book and what makes them special.
There's the jaded detective and single mother Gabriella Versado who catches wind of "the most insane murder she's ever seen". At the same time Gaby's daughter Layla is getting herself in trouble on the internet.
The character TK is based on a man Beukes met named James Harris. She says that TK embodies the "spirit of Detroit" in the sense that he does whatever he can to get by.
Beukes' villain Clayton Broom is a "thwarted artist" who wants love and acceptance and becomes obsessed with a grand idea of remaking the world. "He genuinely believes that the people he's killed and the monsters he's made are beautiful and that they will stand up and live," Beukes says.
Watch the video for more about Les Monstres: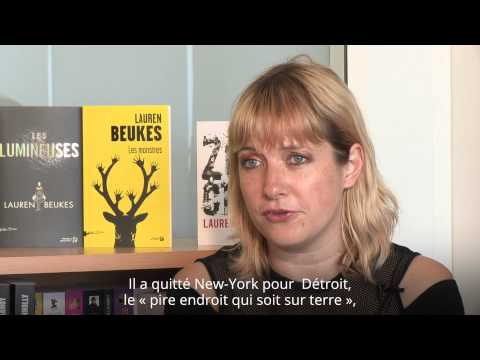 Book details