Why Does The Reactive Appeal to International Readers? Author Masande Ntshanga Reflects (Video)
As far as debut novels are concerned, The Reactive by Masande Ntshanga has been a roaring success. Signing his second international book deal earlier this month, the 29-year-old author has many accolades to his name, including a Fulbright Award, a Mellon Mays Foundation fellowship, and a Civitella Ranieri fellowship in Umbria, Italy.
He has also been shortlisted for the Caine Prize.
Ntshanga recently spoke to SABC News about his writing career, which began when he was very young, and his fascination with fiction. He also shares how he came to be signed with publishers in South Africa, Germany and USA.
When asked to tell the viewers more about his book, he says: "It's a post-apartheid story that deals with grief, HIV, poverty, technology, and also recreational drug use.
"It's very contemporary in the sense that its beams are not only things that resonate in South Africa, but forms part of a cultural moment across the globe and I think that it was kind of through drawing on that that made it appeal to international readers."
Watch the video: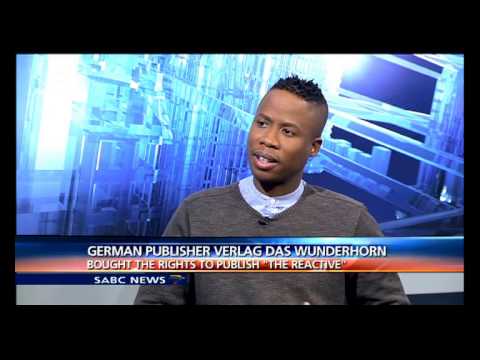 Book details
* * * * * * * *
Related links: