Podcast: Imraan Coovadia Weighs the Pros and Cons of the Novelist as Critic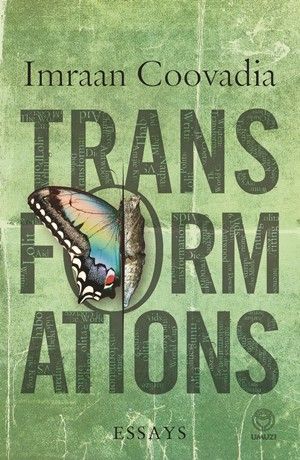 Imraan Coovadia was recently interviewed by Afrikaans poet Joan Hambidge about his book of critical essays, Transformations, and his most recent novel, The Institute for Taxi Poetry.
Coovadia spoke about the overlap between his work as a novelist and a critic, saying "practically speaking it is never a good idea for a novelist to be a reviewer", although he does feel that, in some ways, "the very best people to review novels are novelists because we spend so much time reading and rereading novels, breaking them apart…and writing them". However, in a country with a relatively small literary scene, Coovadia points out that you are always running into people that you've reviewed. Also, he believes novelists all have a certain disposition towards novels and "can be unfair readers of certain kinds of novels".
Coovadia also spoke about Vladimir Nabokov and JM Coetzee, two authors whose works are discussed in Transformations, and compared the Afrikaans and English literary scene in South Africa.
(Please note that the interview with Coovadia starts 22 minutes into the podcast. The interview is in English, but the preceding programme is in Afrikaans.)
Joan Hambidge chats to Imraan Coovadia
[ 0:01 ]
Play Now
|
Play in Popup
|
Download
Book details
eBook options – Download now!
---