Video: Lauren Beukes on Authentically Portraying Detroit in Broken Monsters
Lauren Beukes' latest novel Broken Monsters is a dark and gripping thriller about the death of the American Dream, online fame, creativity, compromise and the undercurrents of the world we live in right now.
Beukes spoke to Morning Live about this gripping "crossover thriller", telling viewers about the characters and plot they can expect to find. She also shares which character she enjoyed most in writing; why she was excited to use social media as an underlying theme and why she is so fascinated with America, choosing to set her novels there.
On authentically portraying Detroit, Beukes says: "It is very important to me to get those details accurate. I've seen South Africa misrepresented so many times in popular culture … you know, I think with this new Adam Sandler movie, which I haven't even seen but I hear is just dreadful, it's really important to me to have the authenticity and the integrity to make sure that the city is actually fairly represented."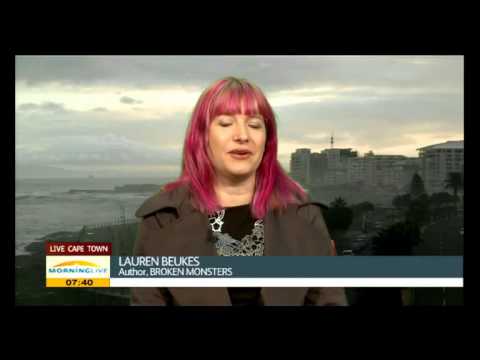 Book details